Vehicle Research at Hampton Chevrolet
Research is an essential process in finding the right car for your daily commute or weekend trips. That's why First Team Hampton Chevrolet has put together some of the most researched model reviews to help you get the best information on which model is right for you. Vehicle Research at Hampton Chevrolet is here for you!
Importance of Doing Your Research
When searching for a new vehicle in the Hampton area, it's important to take some time to do the necessary research. While this doesn't mean you have to spend hours searching the area for vehicles and reviews, you should definitely compare prices and deals. What kinds of things should you research? The first thing you should research is the vehicle model you're wanting. Whatever model you want, search for that specific model in the Hampton area, and see what it's going for.
Once you find a price that the vehicle is going for, try to compare rates that local dealers are offering. Some dealers may be offering discounts and other deals that could get you a lower rate on a new vehicle. When you shop at First Team Hampton Chevrolet, you can take advantage of our ongoing new vehicle specials to get an even better deal on a new vehicle.
2021 Chevy Equinox Model Review
The freshest model of the Chevy Equinox compact SUV is finally here.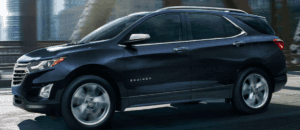 2021 Chevrolet Silverado Model Review

If you are in the market for a new Chevy truck, then look no further than Hampton Chevy.
2021 Chevrolet Spark Model Review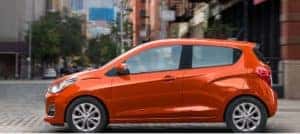 Much to the delight of affordable compact car enthusiasts, the Chevy Spark has made a return with a 2021 model.
2021 Chevrolet Camaro Model Review

One of Chevrolet's crown jewels, the beloved Camaro, returns with a stunning 2021 model.
Trust the Experts
When you're trying to learn more about the type of car you're looking for, you should only seek expert advice. There are plenty of reputable sources out there and plenty of reviews from some of the leading experts in the automotive industry. However, there is also plenty of information from sources that are not so reputable. Luckily, you don't have to be an expert in the auto industry to find out what you need to know about your vehicle as we've already compiled the research at First Team Hampton Chevrolet.
Not only do we know the type of vehicle you're searching for inside and out, but we can help you find out everything you need to know. When we compile our reviews, we only use the latest and most accurate information from the most reputable sources available. That's why when you use our model research tool, you can be sure that you'll have the knowledge you need to find the right vehicle model for you.
Stay Updated With Us
Since vehicles are always changing, we like to stay up to speed with the information available. That's why we're always updating our reviews, so you can get the most accurate information as soon as it's ready. Be sure to check our page regularly for updated model reviews and other relevant model information. You can always contact us directly to get more information about a vehicle that's on our lot, or you can visit us in-person to learn about this vehicle in even more detail.
Find Your Next Model at First Team Hampton Chevrolet
To enhance your Hampton car-buying experience, trust the experts at First Team Hampton Chevrolet. We're more than just a dealership at First Team Hampton Chevrolet: we're your team, and we're rooting for you to find the best vehicle possible. Let us help you get the best information possible to get behind the wheel of a brand-new vehicle.